F.R.E.N.S. featuring Corey El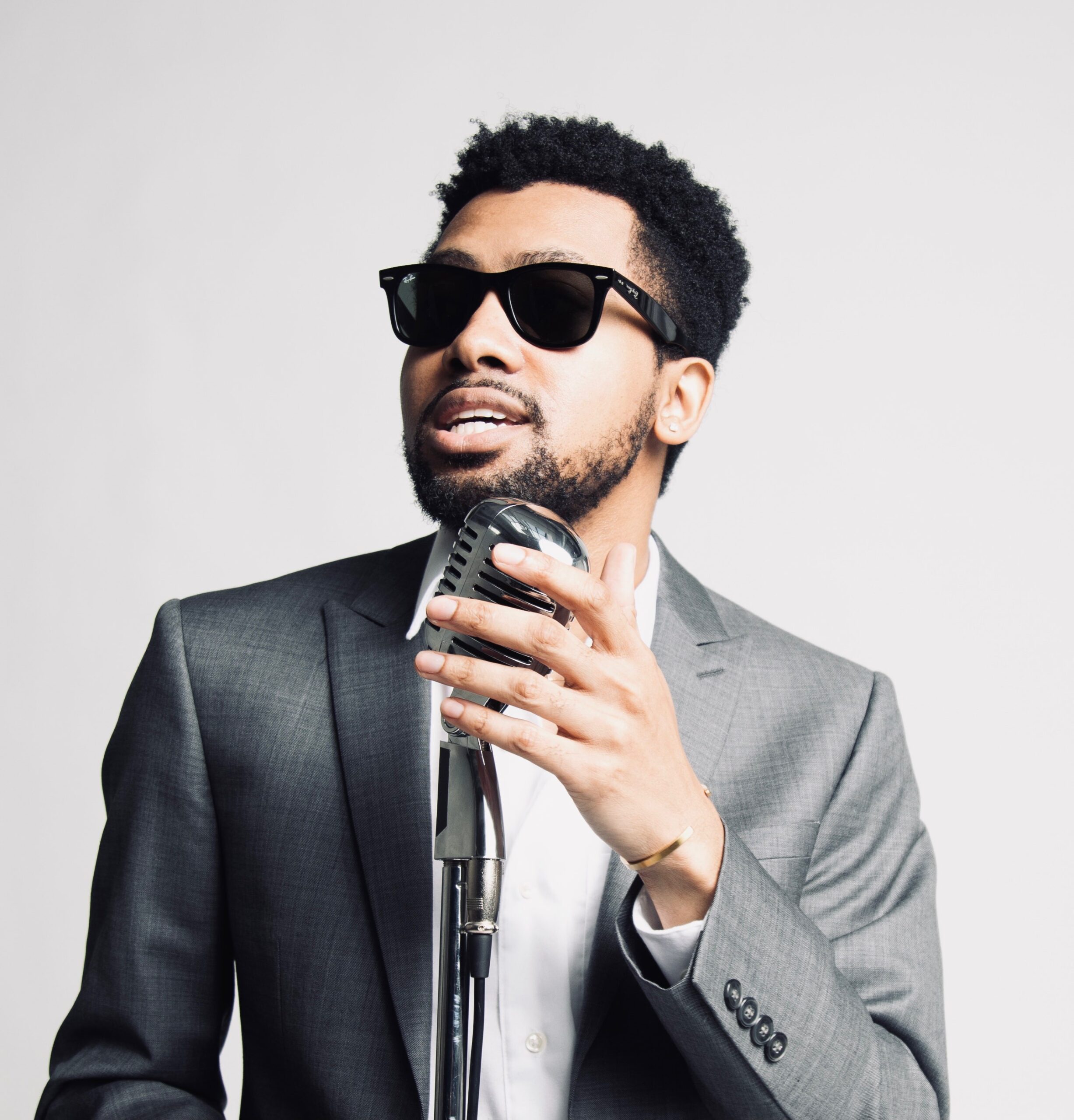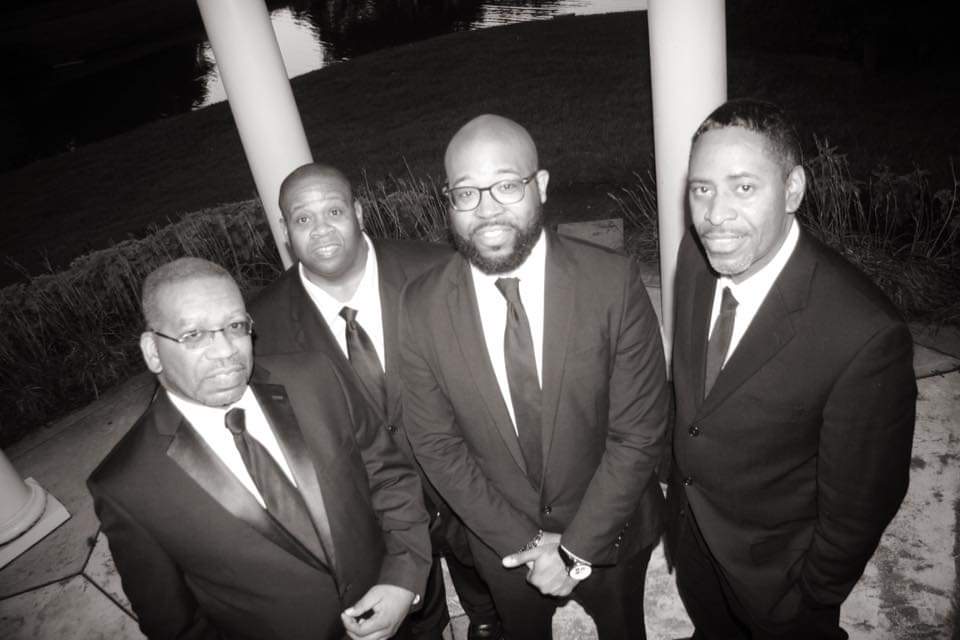 F.R.E.N.S. (Friends Redefining Exciting New Sounds)
For over two decades F.R.E.N.S. has captivated audiences around the world with their high energy, soulful performances. They incorporate modern grooves infused with jazz, funk and R&B with a splash of Caribbean flavor. Their multi-faceted artistry appeals to each listener eager for the ultimate musical escape.
Current members include Carl Lester El, Fabian Lance Dickerson, Rudy Faulkner, Corey El, Alvin Spratley and Christopher Beasley. Former members include musical stalwarts Carter Beauford, Nate Smith, Mike Donavon, Baron Tymas and James "Saxmo" Gates.
Whether pushing the boundaries of musical norms or creating uniquely infectious ideas that permeates your being, F.R.E.N.S. is guaranteed to tantalize each musical palate. Food for the soul!
JASON JENKINS GROUP
The Jason Jenkins Group now in its third decade of dedication to the great American art of Jazz, continues to perform, create and educate to all listeners. The group performs regularly at jazz festivals, concert halls, educational settings and has current residencies at some of Virginia's best listening spots. Led by renowned bassist Jason Jenkins, the group takes on the personality of many of Jason's jazz heroes such as Art Blakey, John Coltrane and Miles Davis. Jason is a graduate of Hampton University with a BA in Jazz Studies. Jason has performed alongside recording artists such as Frank Foster, Delfeayo Marsalis, Frankie Avalon and the Four Aces. The Quartet has five albums with number six slated for airplay in 2019.
Jason Jenkins – Bass
Victor Haskins – Trumpet
Alan Parker – Guitar
Billy Williams – Drums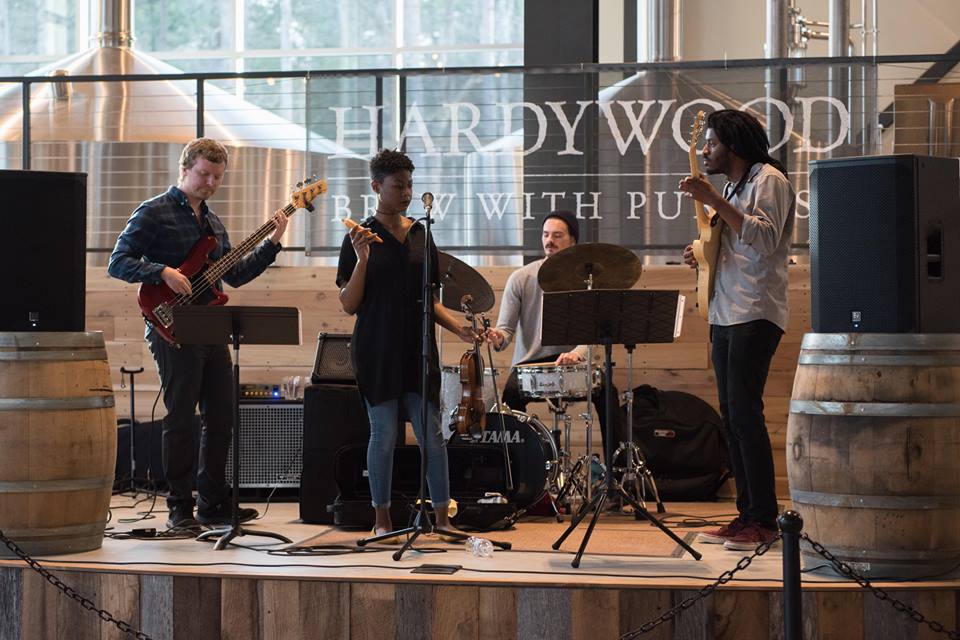 Sweet Potatoes
We're called the "Sweet Potatoes" and we're a group of music teachers that have been yamm'in in the Richmond music scene since 2017. Since then we've performed annually at the African American History Museum in D.C., on Richmond's local Radio Station WRIR, and at the Virginia Museum of Fine Arts (VMFA). So If you enjoy jazz and and a good time come on out and yam with us!
Tunji Band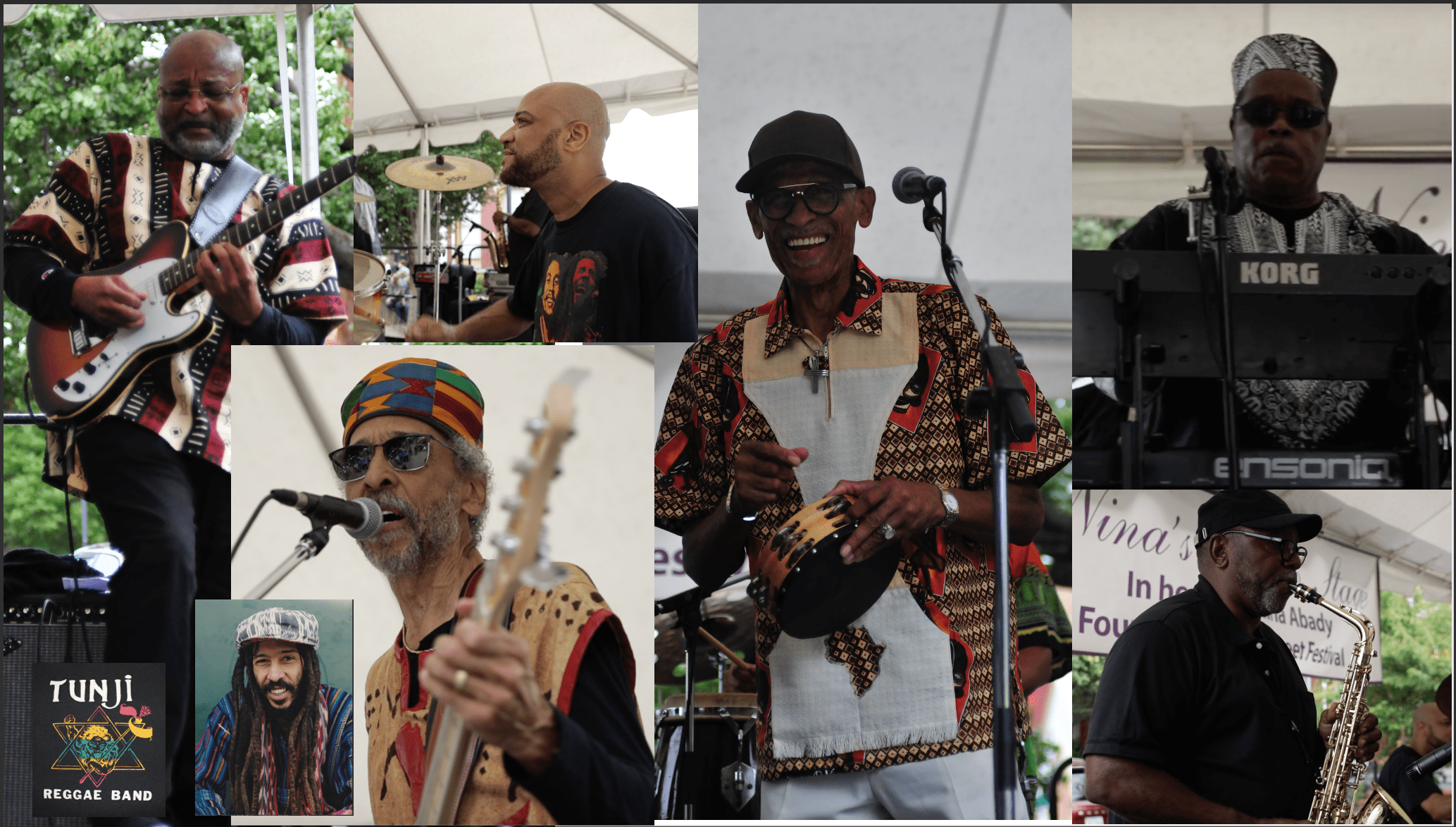 The year was 1981 when Babaladae Olamina and Hermon "Blues" Maclin started the Tunji Band. Since then, the band has performed with Ziggy Marley, Third World. Burning Spear, Steel Pulse, Herbie Hancock, The Wailers, Gill Scott and an array of other great artists. Today, Tunji is hotter than ever and ready to bring life to any festive occasion. The group has a unique jazzy reggae sound being that the musicians have their roots in R&B music. The band features Hannon Lane on guitar and vocals, Shawn Mitchell on drums, Mike Spratley on lead vocals, Ellis Muhammad on keyboards, lead vocalist, Hermon "Blues" Maclin on bass and James Holden, Jr. on saxophone and harmonica.
Hermon "Blues" Maclin, Elektra recording artist aka "The Boogie Doctor" is renowned for his smooth bass guitar licks and his silky baritone/bass voice. His band "Trussel" was extremely popular throughout the region and played venues in NYC, Chicago, Boston and points south to Louisiana. James Holden is a professor with Virginia State University's music department but he hails from Mississippi and can play a harmonica like nobody's business. Mike Spratley is one of the lead vocalists and Hannon Lane is the guitarist on the "Trussel" album, "Love Injection" of Elektra Records (1979). The members currently make up the Tunji Band, playing their original roots reggae compositions along with songs by Bob Marley, Steel Pulse, Third World, ASWAD, Gregory Isaacs, Peter Tosh and other classic reggae music specifically selected for the occasion, audience, and venue.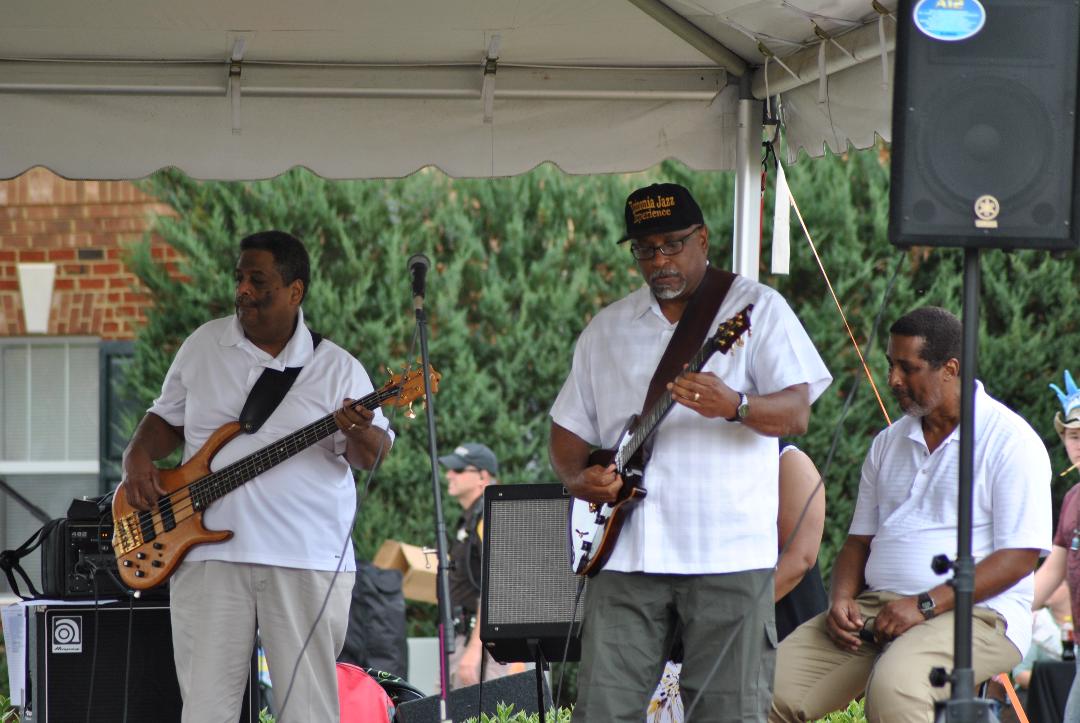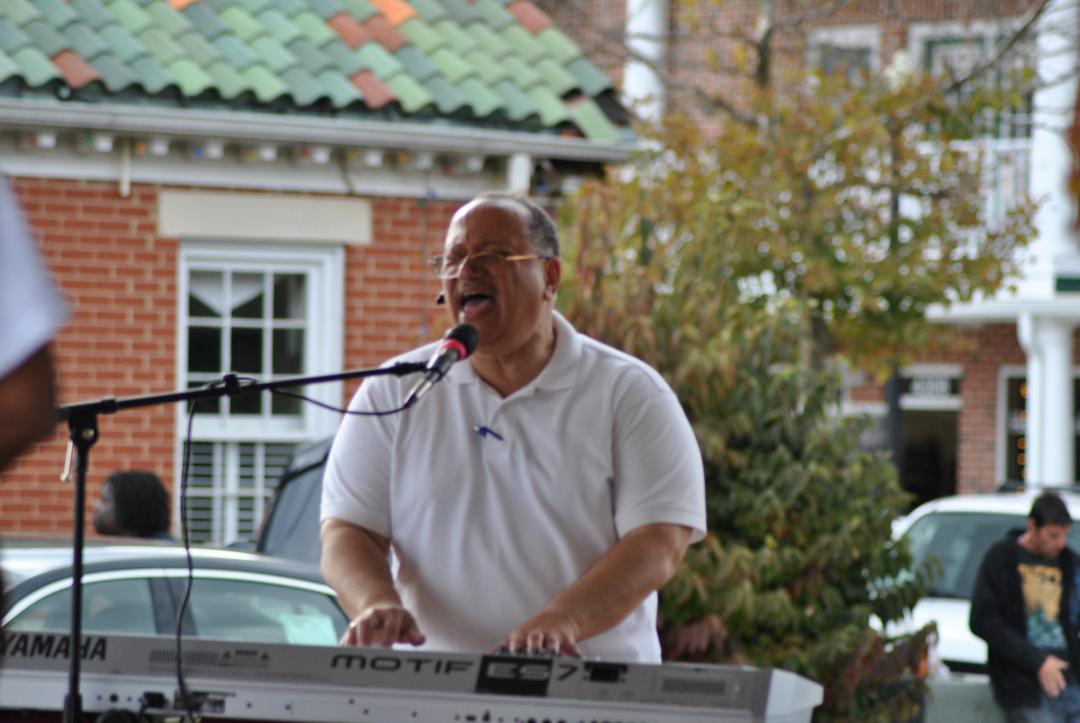 TMG Contemporary Jazz Trio
Turner . Miles . Griffin
The group consist of three musicians who have collaborated together for nearly twenty years being the rhythm section of a much larger band the Koinoina Jazz Experience. The members are: AL Turner (rhythm and lead guitar), Avon Miles (keyboards) and Henry Griffin (bassist). The musical style of these performers turns R&B, Soul, Blues and Pop music into silky instrumentals for discriminant contemporary Jazz lovers.