Leon & The Peoples, one of NYC's hottest bands has developed their signature Soul/Reggae/Pop sound while performing nationwide and building a loyal fan base for the last 10 years. Led by multi-talented performer, singer-songwriter, actor & producer simply known as Leon. Leon passionately leads the band with his smooth, sultry vocals and heart felt lyrics, while The Peoples features top-notch musical talent from across the globe. The unique creation results in high energy live performances and a commitment to bringing their blend Soul & Reggae to a world wide audience.
Their 2nd album, "Love Is A Beautiful Thing" on Spectra Music label is already gaining nationwide radio play after debuting at #3 on Billboard's Hot Singles Sales chart with the title track Love Is A Beautiful Thing and following it up second single "beautiful" also charting on Billboard at #12. They received an International Reggae & World Music Award nomination for the first album "The Road Less Traveled" as well as "WINNER" of Best International Artists at Joe Higgs Reggae Awards.
In 2021, Leon & The Peoples joined LL Cool J, Usher, Alicia Keys, as main stage acts on Tom Joyner's Star-Studded Fantastic Voyage Cruise Leon & The Peoples have performed on BET"s highest rated show 106 & Park, Head-lined 2016 & 2017 AIDS WALK NY Concerts in Central Park, International Festival of Life (Chicago). New Orleans Music Fest, Aspen Jazz Fest, Catalpa NYC Music Festival, the world famous Apollo Theater, The Peoples Festival (DE), Reggae On The River (CA), New York's SONY Hall and many more. Completed a 38 city "sold out" tour w/ Reggae great Beres Hammond. Leon & Peoples song "Life Is A Funny Game" is the closing credits song in 20th Century Fox movie "Cover" They have two songs on the romantic comedy "I Really Hate My Ex" and the drama, "Where Children Play."movie. Leon & The Peoples recently headlined the Change Fest for Social Justice in Chicago.
As an actor, Leon has starred in over 35 movies and was voted as one of the Sexiest Actors of all time by AOL. Received NAACP "Best Actor" nominations portraying the late great David Ruffin in the NBC hit movie "The Temptations" and as Little Richard in the authorized bio pic "Little Richard." He also starred in the #1 African American film in the last 25 years voted by AOL, "The Five Heartbeats". Other notable movies include, the lead role in the international Disney blockbuster Cool Runnings, Above The Rim, Waiting to Exhale, HBO's OZ and currently on CBS' Blue Bloods, Showtime's City On A Hill and is currently starring opposite Bruce Willis & Frank Grillo in the action film "A Day To Die." Leon & The Peoples were the cover stories of Music Insider Magazine and The Channel Magazine.
JASON JENKINS QUARTET
The Jason Jenkins Group now in its third decade of dedication to the great American art of Jazz, continues to perform, create and educate to all listeners. The group performs regularly at jazz festivals, concert halls, educational settings and has current residencies at some of Virginia's best listening spots. Led by renowned bassist Jason Jenkins, the group takes on the personality of many of Jason's jazz heroes such as Art Blakey, John Coltrane and Miles Davis. Jason is a graduate of Hampton University with a BA in Jazz Studies. Jason has performed alongside recording artists such as Frank Foster, Delfeayo Marsalis, Frankie Avalon and the Four Aces. The Quartet has five albums with number six slated for airplay in 2019.
Jason Jenkins – Bass
Victor Haskins – Trumpet
Alan Parker – Guitar
Billy Williams – Drums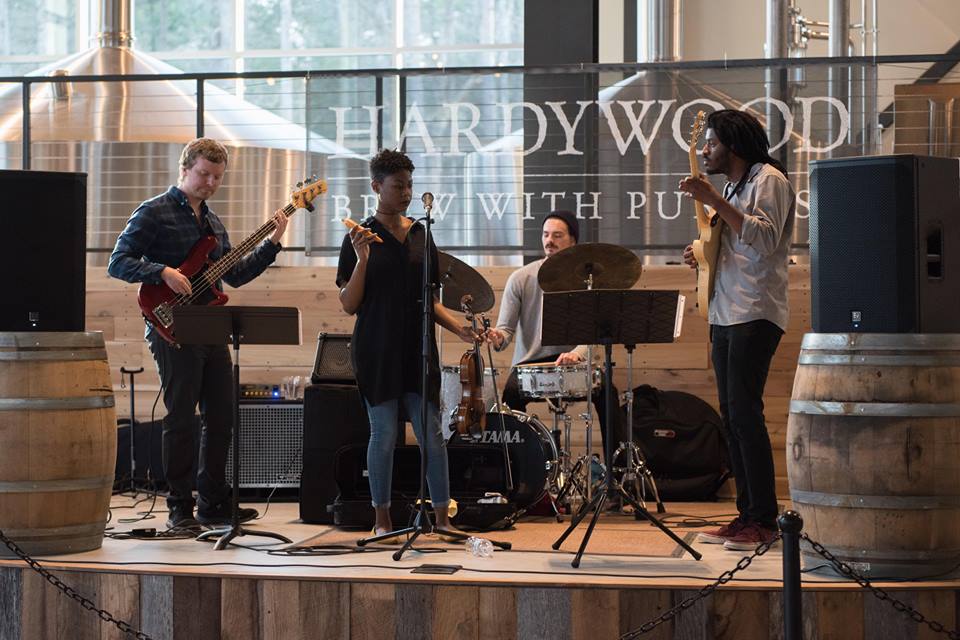 Sweet Potatoes
We're called the "Sweet Potatoes" and we're a group of music teachers that have been yamm'in in the Richmond music scene since 2017. Since then we've performed annually at the African American History Museum in D.C., on Richmond's local Radio Station WRIR, and at the Virginia Museum of Fine Arts (VMFA). So If you enjoy jazz and and a good time come on out and yam with us!
Relaxing jazz vibes with a touch of funk and soul, the lovely Neika Simone is enchanting audiences with her angelic vocals. Heartfelt and emotionally driven, her alluring songs express a range of emotions, exploring universal human concepts like love and heartbreak. Her highly acclaimed EP, Beautiful Moments, has been ascending the charts on SmoothJazz.com while her hit single, "My Door," has maintained a stable spot at the top of The Urban Influencers list for R&B and Soul. Attracting audiences around the world, Neika Simone is offering her soothing sounds to ease heavy hearts.
Born and raised in Kings Mountain, North Carolina, her devotion to music is a lifelong passion. The name "Simone" was given to her in honor of the iconic vocalist, Nina Simone. It proved fitting for the aspiring artist, as Neika began singing at a young age in her hometown church youth choir. Soon after, her parents enrolled her in piano lessons at the age of 7. As a teenager, she started writing songs of her own. Shy and quiet, her talent gave her great confidence and served as an outlet for expression. A classically trained pianist and vocalist, in her later years of high school, Neika's teacher encouraged her to apply for music scholarships. She auditioned and was offered funding to study under one of the best music industry programs in the state. Neika attended Elizabeth City State University where she earned a Bachelor's degree in Music with a concentration in piano. She later attended Norfolk State University to obtain her Master's in Music Education with a focus on voice.
As Neika Simone continued to grow as an artist, she developed a deep admiration for jazz. She was initially drawn to the genre after her first studio experience. In college, she attempted to add vocals to projects for other students in her program. After an adlibbed session, she was quickly dismissed, as the producers were looking for singers geared more toward hip-hop. She received great praise, however, for a voice well suited to the nuances of jazz. From there, her descent into the style progressed naturally. Neika discovered how much she admired the classiness, elegance, and sophistication of great vocalists like Ella Fitzgerald, Nancy Wilson, and Sarah Vaughn. She held a reverence for the qualities they express in their music and their grace as phenomenal women in general.
For a brief period, major events took precedence in Neika Simone's life, and the music stopped. She took a step back to navigate hardships such as health complications from endometriosis, divorce, and grief after the passing of her brother. As life began to settle, Neika needed to return to her true path. Music had previously been a constant in her life, so she shifted her focus back in that direction. She returned to her studies, reacquainting herself with chord progression, music theory, concept, and structure. Currently living in Richmond, Virginia, she met jazz musicians in the local scene and quickly found a band seeking Motown singers. Neika sang with them for several months, and soon, she met the manager of, The Recliners. She worked with the group for a short time, until they disbanded. The remaining singers created a new band, Left Turn Right, who played and performed high energy shows. Neika also sang with the group, Fouray. With support from her friend and bandmate, Victor Nelson, she dove back into songwriting. Their combined efforts led to the release of the track, "My Door," and Nelson also helped with her first EP, Beautiful Moments. Things picked up and Neika's career saw a boost of momentum. In November of 2021, she released the single, "Sweet Craving," followed by her EP in February of 2022. Other names in the industry who have helped her along the way include Hanan Lane, Brandon Lane, and Gerard Johnson. These talented musicians, along with many others, have been essential in her growth as a songwriter.
Neika Simone has learned many lessons about music, life, and love. Although the journey has been difficult and discouraging at times, she is tenacious and her efforts have been well spent. Singer, songwriter, and performer, she is also a music instructor for students of all age groups in chorus, voice, and piano. Teaching is a major part of who Neika is, having done so since her early twenties. With a longing to inspire others, she is sharing advice with students and audiences alike.
"Life doesn't always give you what you want," she explains. "Sometimes you have to work for it. You have to wait for it. You have to be persistent."
Grateful for the unrelenting support of her loving parents and husband, Neika Simone believes there are no wasted experiences. Even the painful moments provide valuable opportunities to learn. Neika takes these experiences and finds perspective which she shares in her work. Her songs are real and relatable accounts of love, heartbreak, and hope. Neika encourages listeners, grounding and healing others with her comforting songs. A teacher with saintlike patience, she is helping those around her let go of their pain with relatable lyrical content. Filled with uplifting energy, Neika Simone allows audiences to relax as the melody, the words, and the rhythm washes over them.
To stay updated on new releases, visit the official website at www.NeikaSimone.com and follow her on social media @Neika_Simone 
Music by Neika Simone is available on all major platforms. Listen today!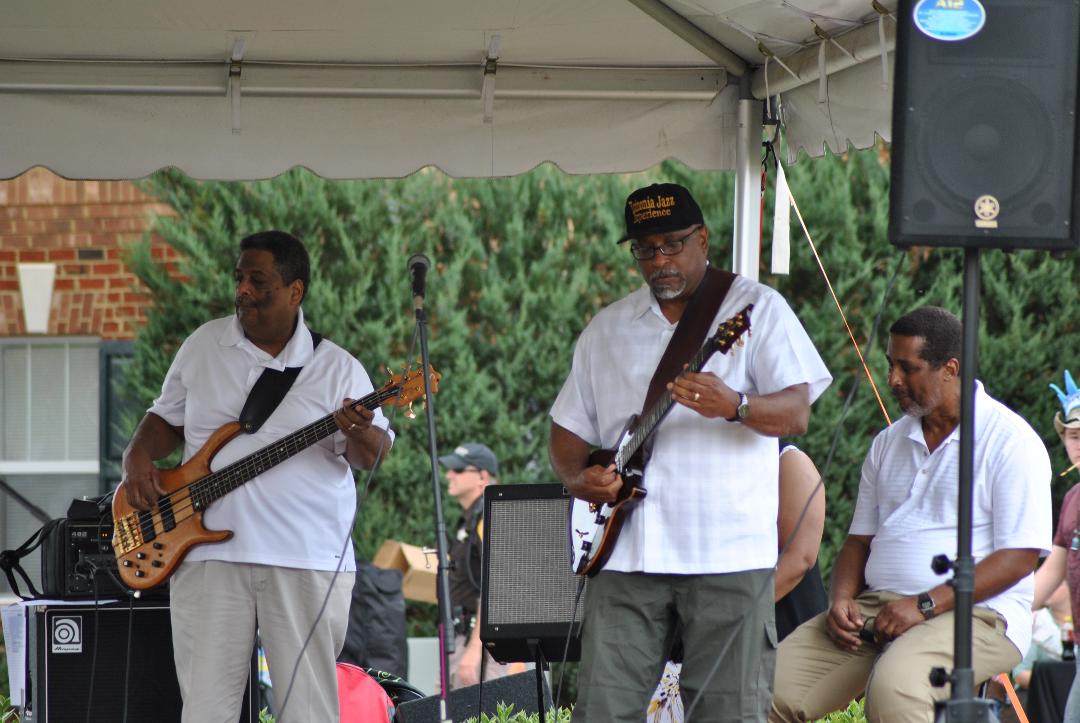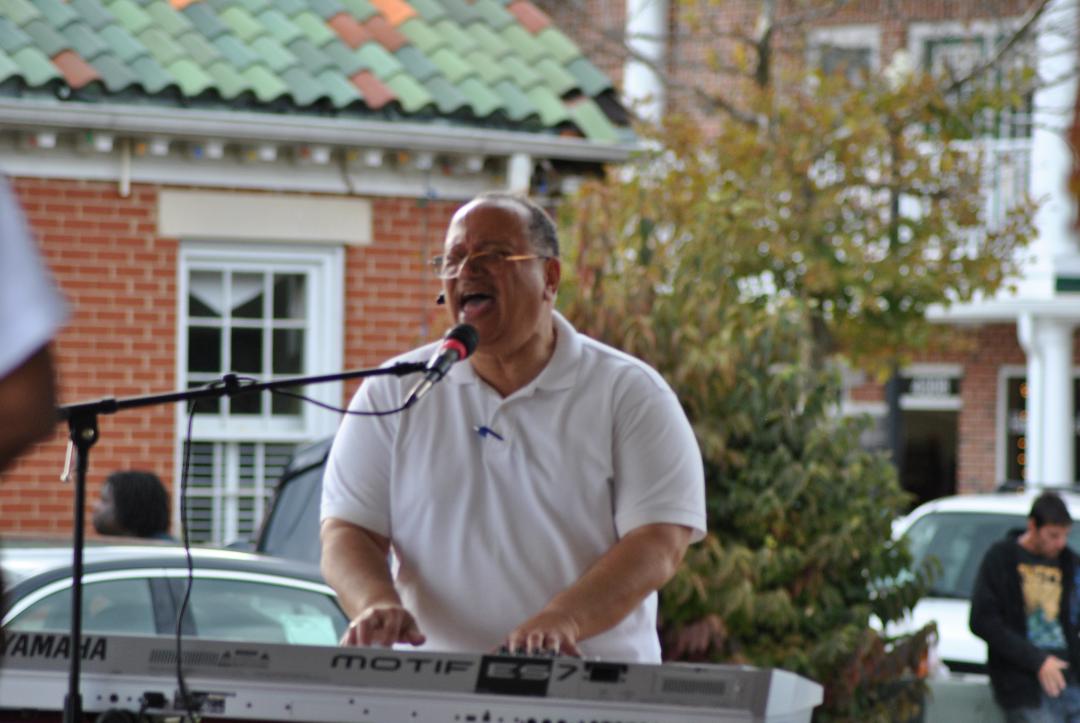 TMG Contemporary Jazz Trio
Turner . Miles . Griffin
The group consist of three musicians who have collaborated together for nearly twenty years being the rhythm section of a much larger band the Koinoina Jazz Experience. The members are: AL Turner (rhythm and lead guitar), Avon Miles (keyboards) and Henry Griffin (bassist). The musical style of these performers turns R&B, Soul, Blues and Pop music into silky instrumentals for discriminant contemporary Jazz lovers.